Founded in 1993, Bradel Properties Ltd has grown to become a respected landlord in London and Timmins. The founding philosophies of providing affordable, high-quality housing and excellent customer service are still intact today.
Since its founding, Bradel Properties now has grown to include four residential sites and two commercial locations between London and Timmins. We proudly serve a broad range of tenants with varying housing and business needs.
Bradel Properties is a progressive management company and recognizes the worth of providing quality residential and commercial opportunities to the community. With an in-house maintenance team, friendly, professional office staff, on-site superintendents and cleaning staff; Bradel Properties strives to provide a comfortable and enjoyable experience during your tenancy with us.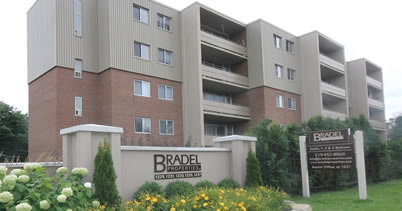 Bradel Properties provide residents with 24-hour on-site management to ensure all urgent needs are attended to. Our entire staff is professionally trained and friendly and devoted to creating an environment that is clean, safe, and secure.